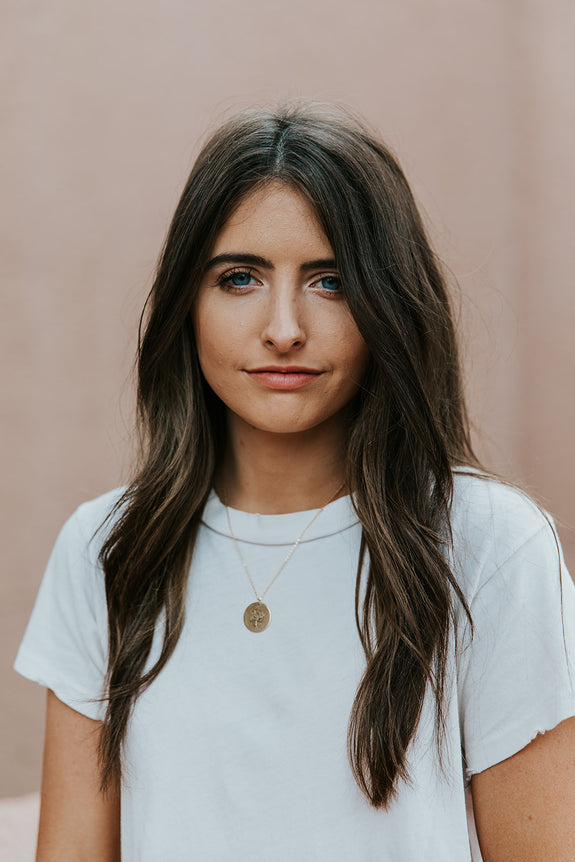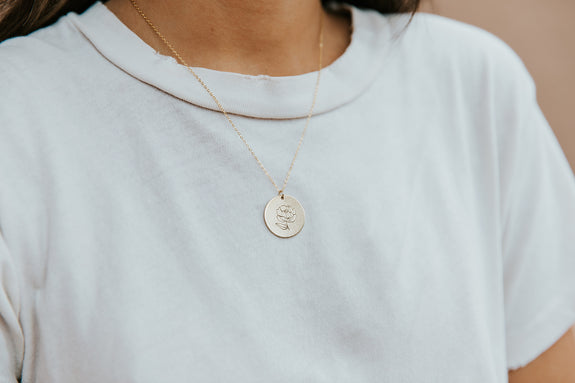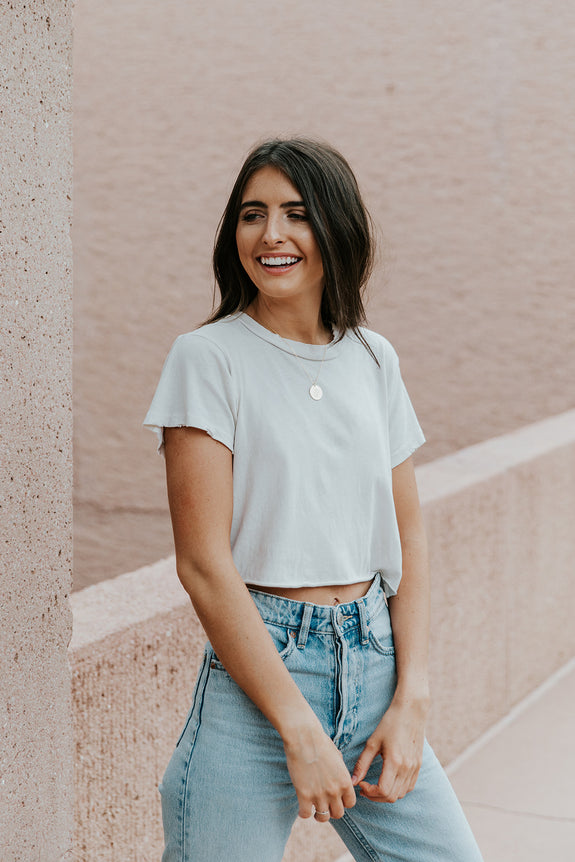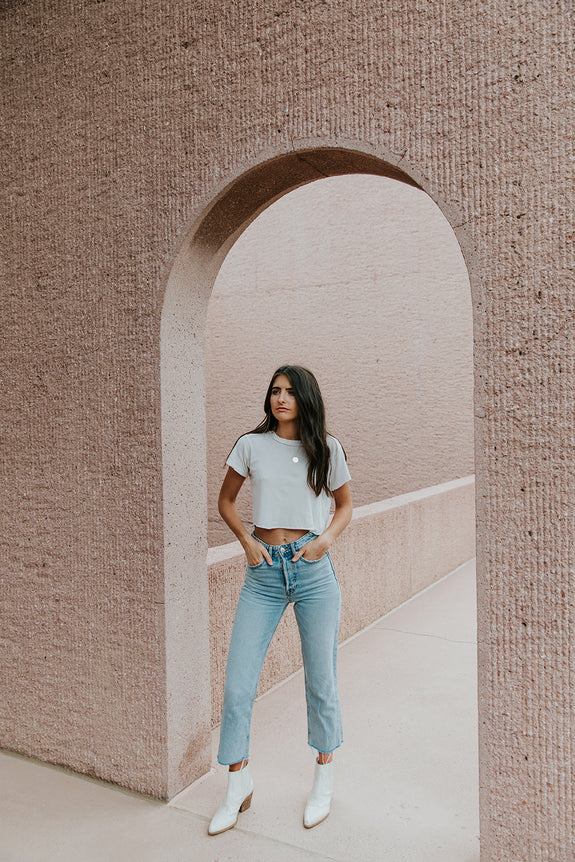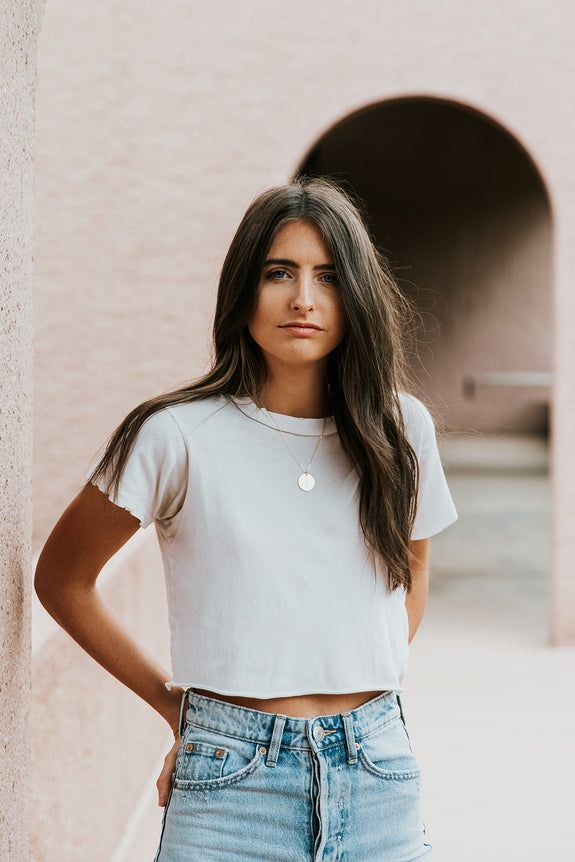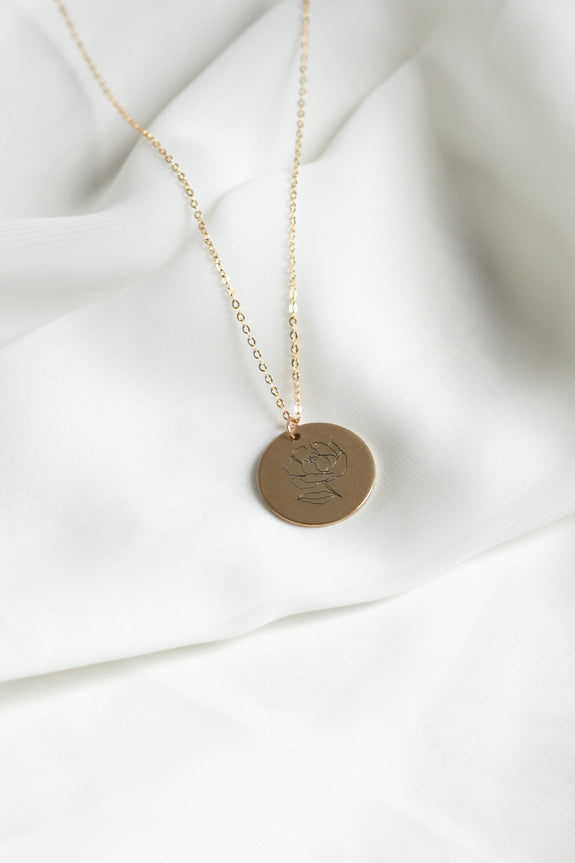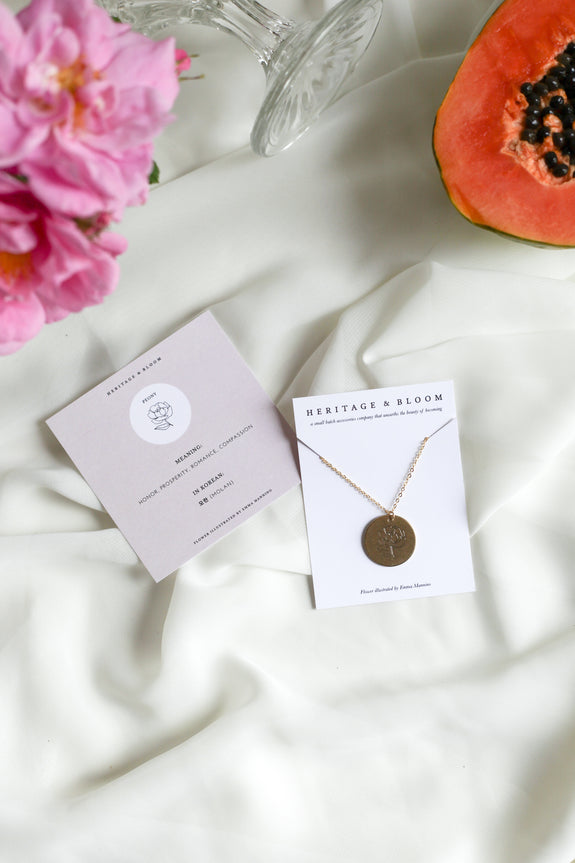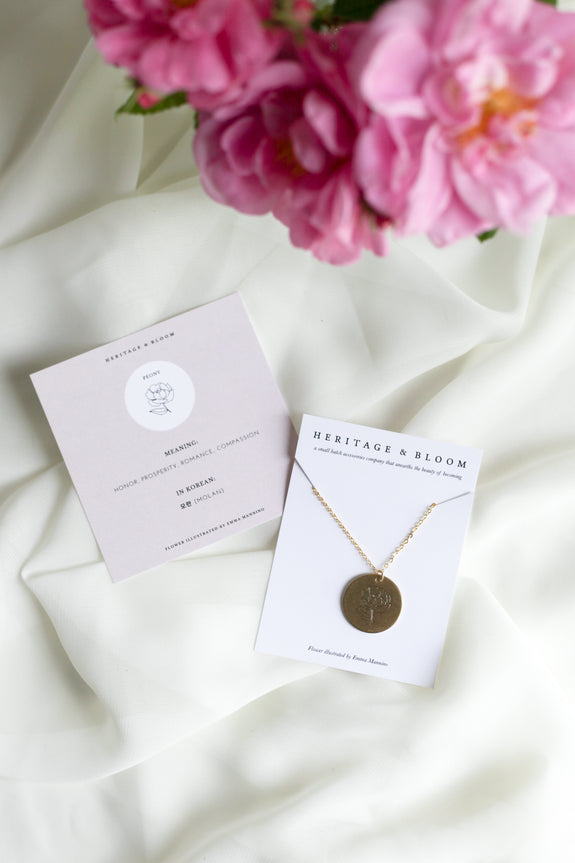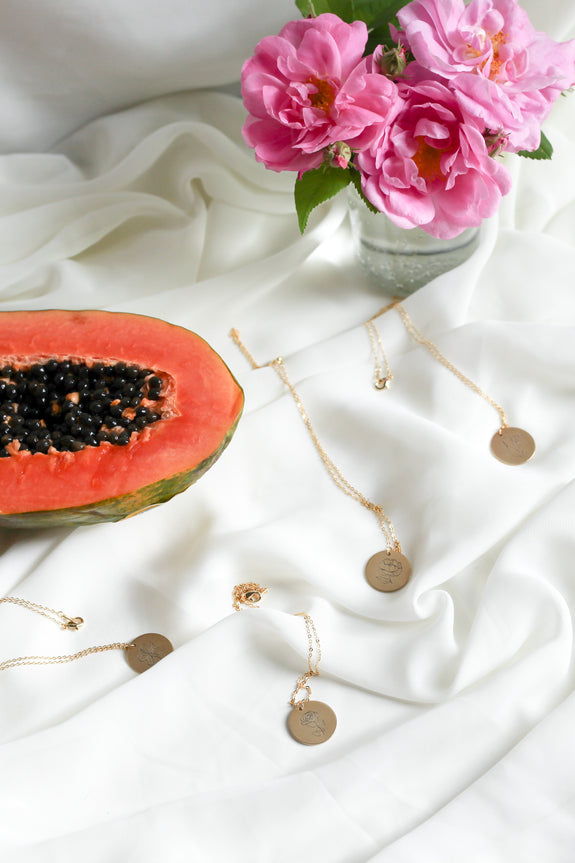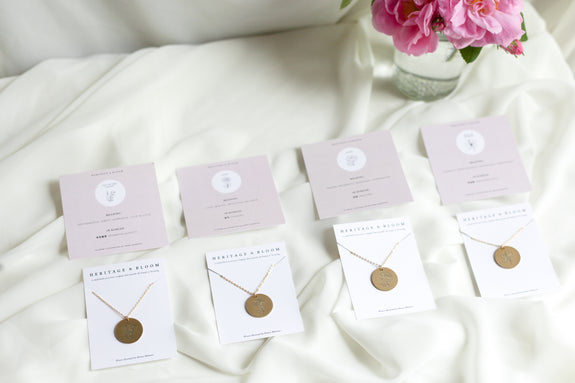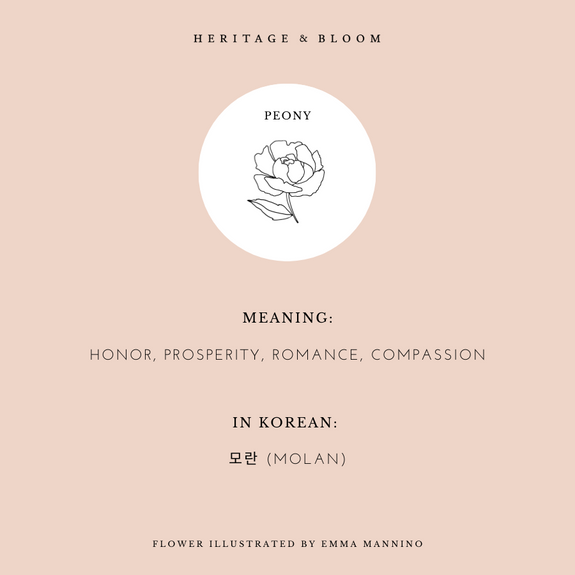 Peony Necklace
$34.00 USD
The Peony is a lush and sweetly fragrant flower that represents honor, prosperity, romance, and compassion. It has become an icon for some cultures, especially for China as the official emblem, and is deeply tied in royalty and honor. The best time to give a Peony is when you would like to congratulate someone for their success in some aspect of their lives, such as a graduation or a wedding. It is also the 12th anniversary flower. 
Product Details: 

Chain length: 17.5"
Brass circle pendant: 0.8" (each pendant is hand stamped so there be slight variations) 
16k gold plated brass dainty chain
16k gold plated brass lobster clasp
Original custom flower illustrated by Emma Mannino
Includes description card
Handmade in Fort Collins, CO 
Brass care: 
The inherent nature of brass is that it will patina over time due to exposure to oxygen and moisture from skin contact. A small polishing cloth is included to help keep your necklace's original shine. 
Credit: