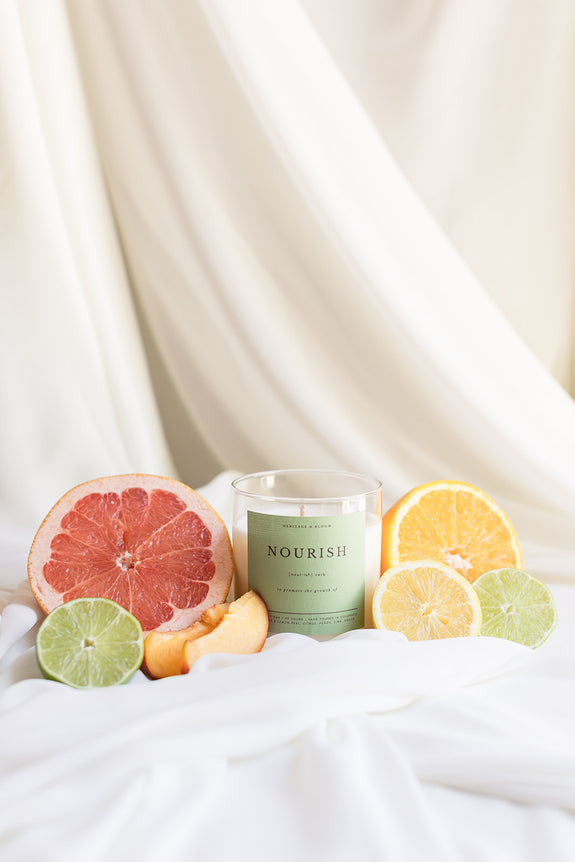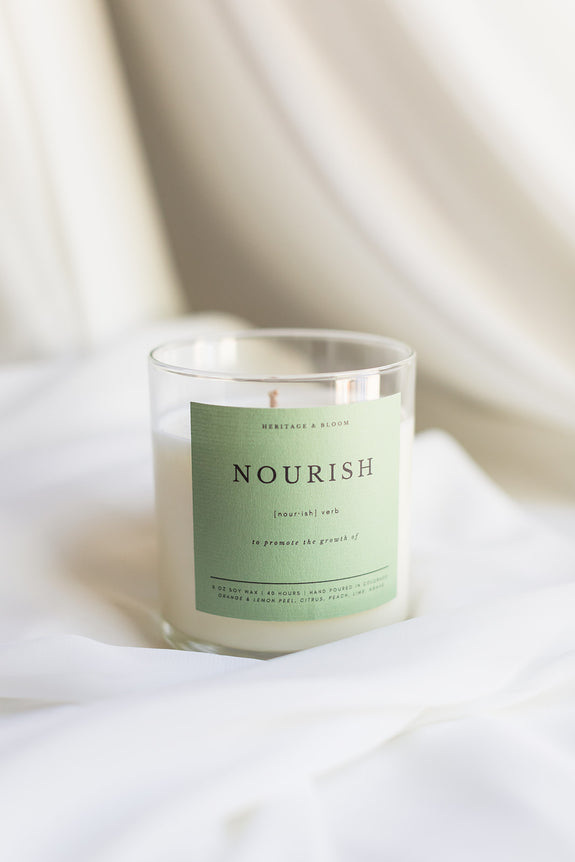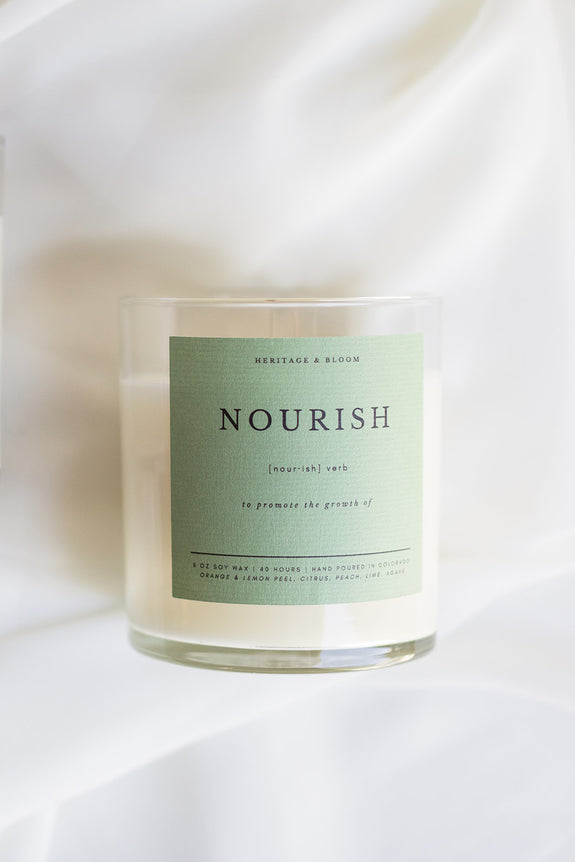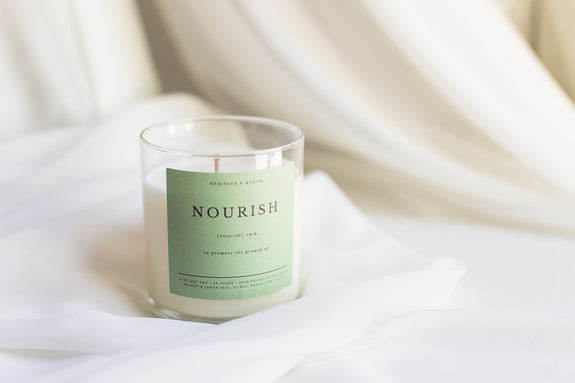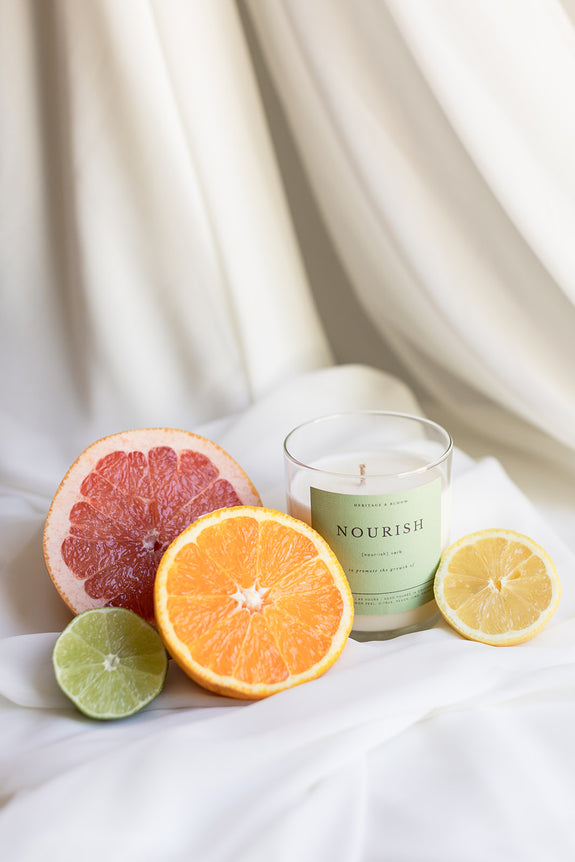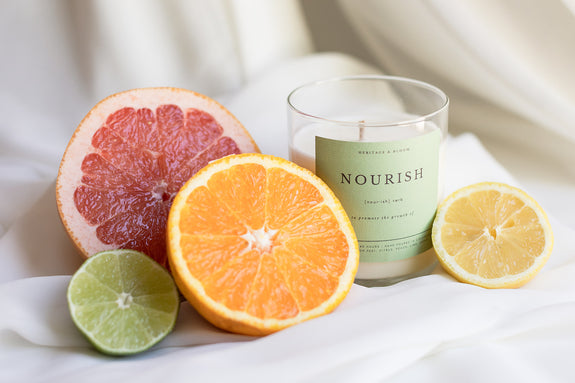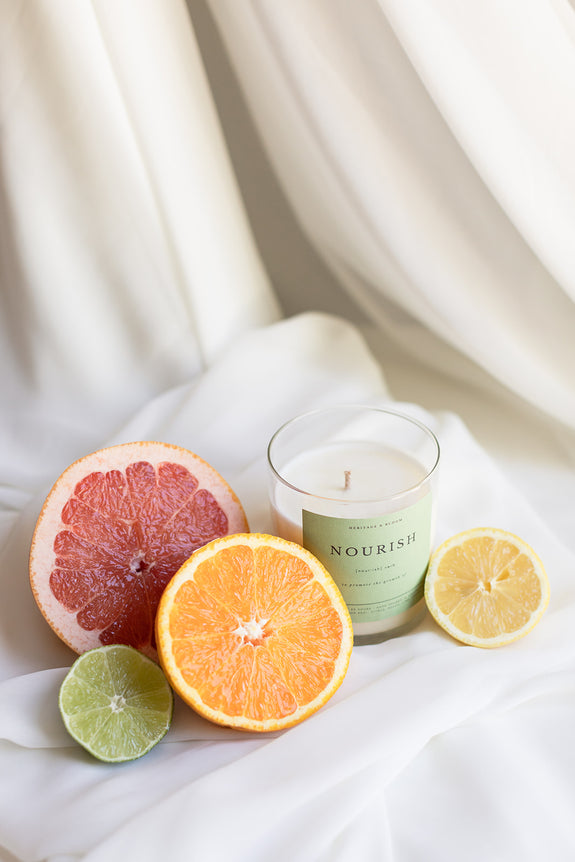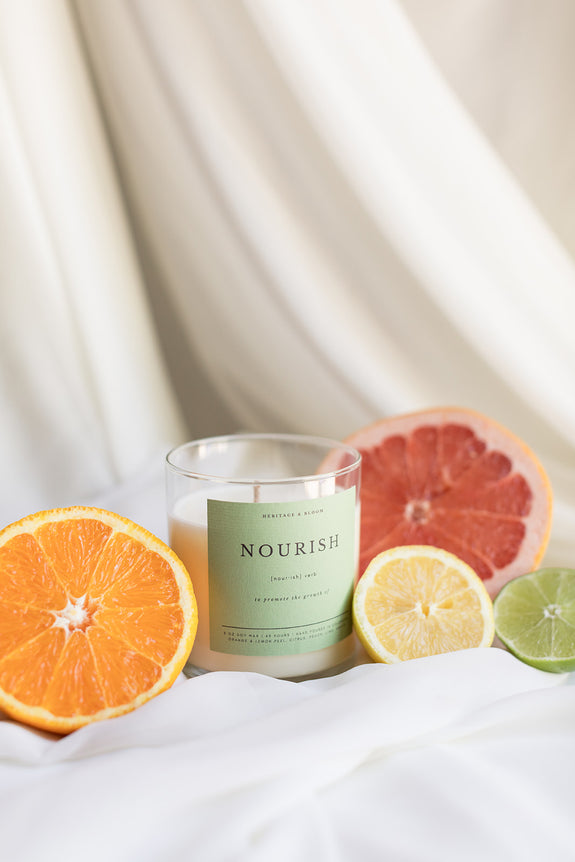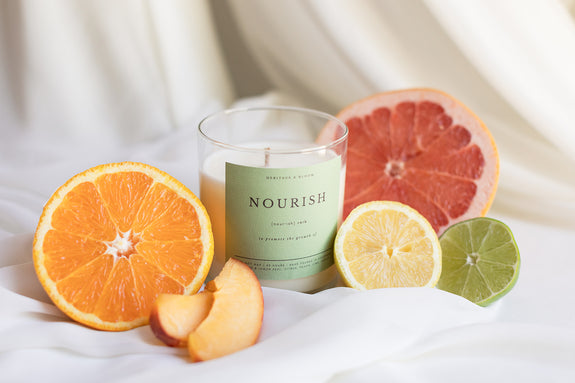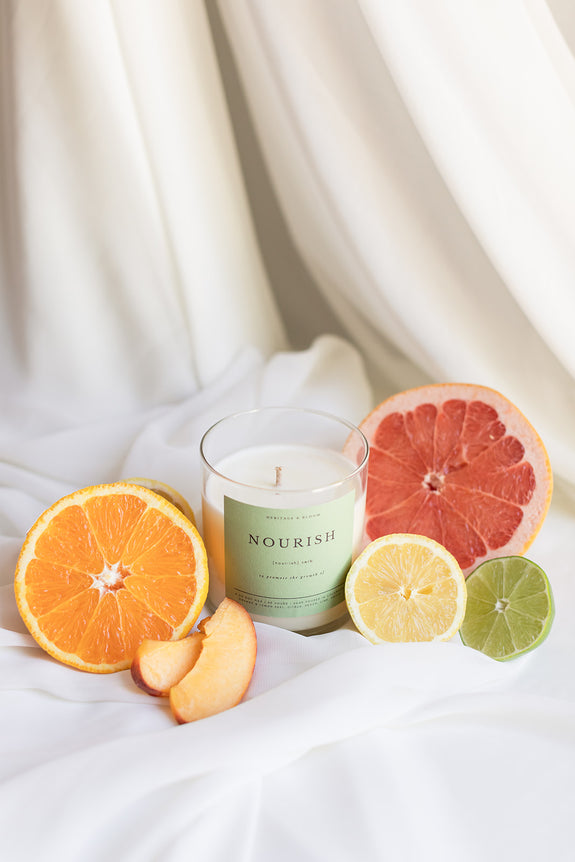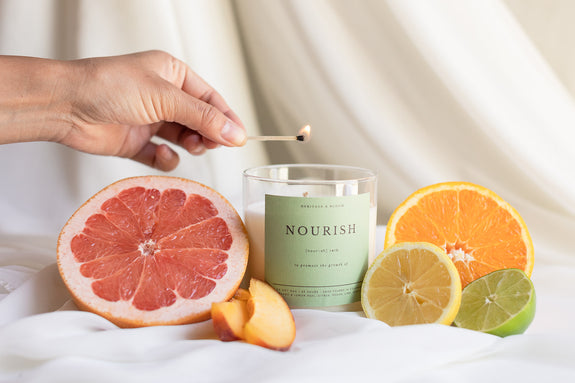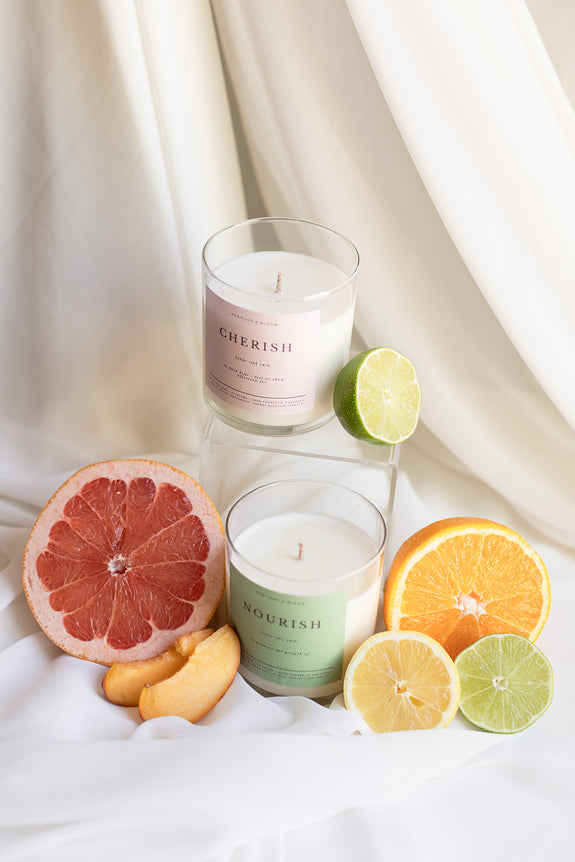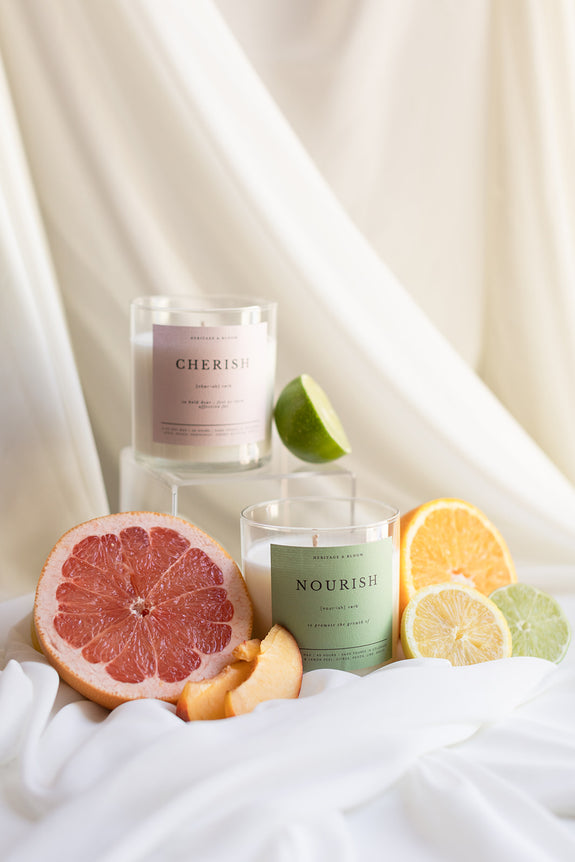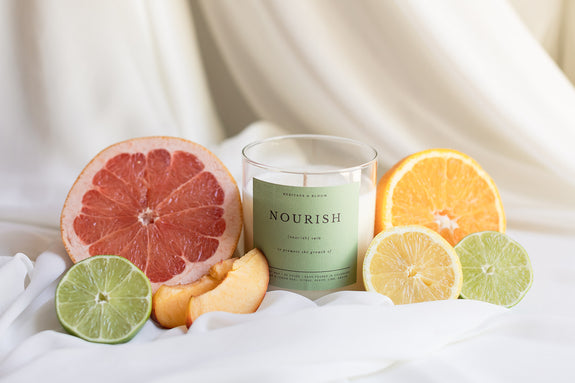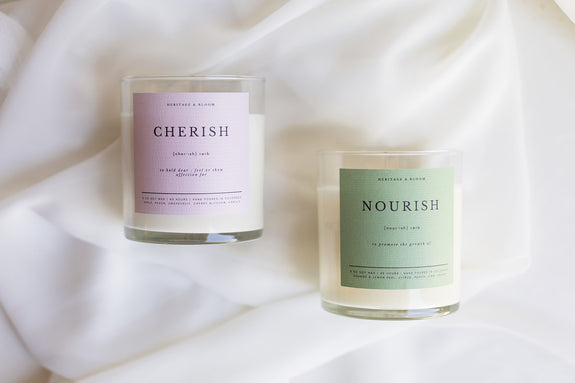 Nourish Candle | 8 oz
$26.00 USD
NOURISH  |  VERB CANDLE SERIES
The Nourish candle is a beautiful blend of zesty citrus and fruity fragrances that will liven up any space. Created with eco-friendly and sustainable soy wax, this candle will have a long and clean burn. Enjoy as a
 gift to yourself or a loved one!
Product Details: 
8 oz soy wax candle
Scent: orange & lemon peel, citrus, peach, agave, lime
3" x 3.5" glass tumbler jar
Burn time: 40-45 hours
Fragrance oil is p

hthalate-free and is infused with natural essential oils, including orange and grapefruit

Hand poured and packaged in Fort Collins, CO 
Candle Care Instructions:
The first burn is essential! Soy wax has memory (seriously!) based on the last burn's radius so please allow the wax to pool all the way to the edges (about 2 hours). This will prevent tunneling and give your candle a long happy life.
Trim the wick to 1/4" before each burn and please discard the wick trimming.
Burn for at least 1 hour to help the soy wax memory but for no longer than 4 hours. 
Never leave a candle unattended and please be mindful of keeping it away from flammable objects. 
Stop burning your candle when it reaches 1/4" wax left to avoid an overheated vessel. 
Notes:
Please reuse the tumbler jar after you enjoy your candle. The easiest way to clean it is to freeze it for a few hours and then pop the leftover wax + wick out. After you give it a good wash and dry, it'll be ready to use! 
Product Photography: Jackie Nunnally